More Info
Clickimin Leisure Complex


The Clickimin Leisure Complex holds the biggest versatile space within the Shetland, catering for the isles ever growing sports calendar and also for large and small-scale concerts and...

More Info
Fetlar Interpretive Centre


Fetlar Museum will have its usual permanent displays available this season, as well as some new displays and artifacts. In the museum, you can walk through the many exhibitions on history,...

More Info
Jarlshof Prehistoric Settlement


Jarlshof provides an insight into the way of life of the inhabitants at particularly interesting periods - the late Bronze Age, Iron Age, Pictish era, Norse era and the Middle Ages. It includes...

More Info
Jubilee Flower Park


The Jubilee Flower Park on King Harald Street in Lerwick is one of the most scenic and visited spots in the town, particularly during the summer months. The Jubilee Flower Park provides a colourful...

More Info
Mousa Boat Trips


The latest vessel "Solan IV" is equipped to the highest standards for quality and safety. A trip to the island is an essential part of your Shetland holiday in order to see the wonderfully...

More Info
North Mainland Leisure Centre


The swimming pool is a 16 metre 3 lane pool with a child friendly lagoon. There is also a fitness suite, squash court, community room, which includes a pool table, and a luxurious steam room.

More Info
Shetland Museum


Shetland Museum collections relate to all aspects of the islands history. They collect objects relevant to the islands only. These are usually things used here, often made here too. Other things...

More Info
Shetland Nature Cruises


Your guide, Brydon Thomason, is a born and bred Shetlander, with an intimate knowledge of Shetlands abundant wildlife but also the Shetland way of life. So often, an experienced guide with local...

More Info
South Mainland Pool


The South Mainland Pool is situated adjacent to the Junior High School in Sandwick. The facilities include a 4 lane 16.7m pool, toddler pool, jacuzzi and steam room. We offer a...

More Info
St Magnus Bay Boat Trips


St Magnus Bay Boat Trips will give you the opportunity to experience Shetland from one of its most important places - the sea. The Sceptre is owned by experienced skipper Victor Gray, who has a wide...

More Info
Thule Charters


Based in Lerwick, Shetland Islands, Thule Charters operate marine sightseeing and wildlife tours to the seabirds and seals around the Noss and Hermaness RSPB wildlife and nature reserves. From...

More Info
West Mainland Leisure Centre


West Mainland Leisure Centre has a 3-lane, 16.7m Main pool with a depth range of 0.8m - 1.8m it also has 3 water cannons and a seated spectator area overlooking pool. There is also a steam and sauna...

More Info
Whalsay Leisure Centre


The Centre offers both wet and dry facilities with a wide range of activities. The ground floor consists of a 3 lane - 15m heated swimming pool with children's lagoon. The multi-purpose Games Hall...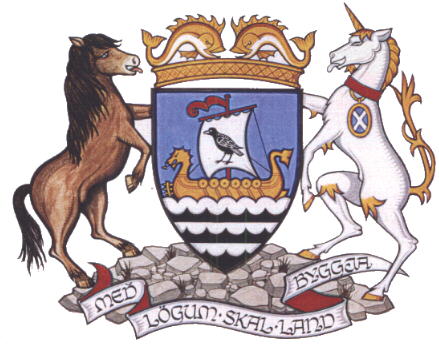 Welcome to the great Scottish islands of the Shetland Islands. If you need child friendly ideas where to take the kids, kids days out, or fun things to do with the kids in the Shetland Islands then we can help. We have family pubs with kids play areas, soft play areas, indoor play areas, outdoor play areas, playgrounds, aquariums, castles, stately homes, children's clubs such as Scouts, Cubs, Beavers, Brownies, Guides, youth clubs, activity centres, Air, Sea, Army Cadets. We list children's entertainers in the Shetland Islands if you are planning a birthday, cinema, theatre, petting zoo, animal farms, children's farms, leisure hire, museum and art gallery, nature areas such as parks, and countryside walks and beaches. We have kids activities related to outdoor pursuits and sports such as swimming, ice skating, ten pin bowling and football centres. We list theme parks and Adventure Parks in the Shetland Islands. If you are looking for zoos with more exotic animals then we have them. We have days out with the kids in the Shetland Islands in and near :- Aith, Baltasound, Belmont, Bigton, Bixter, Boddam, Brae, Bressay, Brettabister, Bridge End, Bridge of Walls, Brough, Brough Lodge, Lerwick. 
Shetland
formerly called
Hjaltland
, is one of 32 council areas of Scotland. It is an archipelago to the north-east of Orkney and mainland Scotland, with a total area of approximately 1466 km² (566 sq. miles). It forms part of the division between the Atlantic Ocean to the west and the North Sea to the east. The administrative centre and only burgh is Lerwick. The largest island, known as the Mainland, has an area of 374 square miles, making it the third-largest Scottish island and also the third-largest island surrounding Great Britain. Shetland is also a lieutenancy area, comprises the Shetland constituency of the Scottish Parliament, and was formerly a county.