More Info
3D GAMING AND SIMULATION CENTRE (woote)


Fun for all the family there's something for everyone at woote, whether that's our ultimate games room which is especially designed for children aged 6 and over where they can experience all the...

More Info
AMF Shrewsbury


Admission: Kids from £4.50 Adults from £5.50 Families from £18 Opening Times: 10am until late, daily.

More Info
Attingham Park


Elegant 18th-century mansion with Regency interiors and deer park Magnificent Regency interiors, with silver, furniture, painting collections Costumed guides...

More Info
Black Hawk


Black Hawk Laser is based at The Venue at Park Hall just outside Oswestry in Shropshire. We have free parking, toilets, café, restaurant, licensed bar and access to all the facilities...

More Info
Bridgnorth Cliff Railway


For over a century Bridgnorth Cliff Railway has been transporting the people of Bridgnorth up and down the 111 ft sandstone cliffs that separate High Town from Low Town, and the River Severn. It is...

More Info
Coalport China Museum - Telford


See the National Collections of Caughley and Coalport china in the magnificent old Coalport China works. Rich colours, bright glazes and exquisite decoration. Experience much more; with...

More Info
Crazy Knights


razy Knights has been designed to be clean, safe and secure for the children to play under the supervision of parents or guardians. The soft play area is for children of all ages to develop and...

More Info
Crazy Knights - Oswestry


Crazy Knights has been designed to be clean, safe and secure for the children to play under the supervision of parents or guardians, it is also a family pub and restaurant. Crazy Knights Indoor Play...

More Info
Doodle Alley


Doodle Alley is the hub of all things creative. We are a pottery and canvas painting studio in the heart of Whitchurch, Shropshire. Come along and create a masterpiece in our fabulous studio. We...

More Info
Enginuity - Ironbridge


Enginuity is one of the ten Ironbridge Gorge Museums. Enjoy a fun-filled family day out at this science and technology centre packed with hands-on activities and interactive exhibits. Switch on...

More Info
Fantastic Funhouse


Fantastic Funhouse, a fantastic soft play centre, situated within a beautiful grade two listed building, formerly the Cambrian Rail Works. Parents can relax in our fully furbished coffee shop while...

More Info
Hack Green Secret Nuclear Bunker


Welcome to one of the nations most secret defence sites. Hack Green has played a central role in the defence of Britain for almost sixty years. As you approach Hack Green over the picturesque...

More Info
Hawkstone Park Follies


Highlights include Grotto Hill, where you can explore a pitch-dark labyrinth of ancient mines cut into the cliff; the Swiss Bridge, a rustic wooden structure perched over an unnervingly deep chasm;...

More Info
Hoo Farm Animal Kingdom


Hoo Farm is a family-run Countryside Attraction nestling in 32 acres of woodland and paddocks in the heart of Shropshire. The farm is well over 100 years old and has been a dairy farm, tree...

More Info
Ironbridge Gorge Museums


Once described as "the most extraordinary district in the world", the Ironbridge Gorge is still a remarkable, and beautiful, place to visit today. A huge amount of early industry survives...

More Info
It's a Girl Thing - Shrewsbury


It's a Girl Thing is Shropshire's No.1 Pamper Party Provider. Since 2004 we have provided fabulous themed parties from magical princess and Fairy parties for our younger guests to our popular...

More Info
Jungle Land


Giant jungle themed soft play, with slides, rollers, swings and ball pits suitable for all ages including adults. Safari Adventure - Under 12 Tiny Tigers - Under 5 Baby Elephants - Under 2 ...

More Info
Lazerland


Our lightweight Phazer Guns & Protective vests means Lazerland is suitable for children from 5 yrs of age but fun for adults too. Each game starts with a briefing in the mission control room....

More Info
Live the Adventure


Once again 2015 was a massive success for Live the Adventure's kids adventure days. The opportunity to participate in challenging experiences and fun activities for kids, with more than 20 outdoor...

More Info
Long Mountain Pony Trekking Centre


Long Mountain Centre pony trekking is a fully licensed family run centre. We welcome visitors of all ages and abilities. All treks are accompanied by friendly and experienced guides who know the...

More Info
Ludlow Castle


Ludlow Castle, the finest of medieval ruined castles, set in glorious Shropshire countryside, at the heart of this superb, bustling black & white market town. Walk through the Castle grounds and...

More Info
MC's Energy Zone


MC's Energy Zone is a two tier indoor adventure play area providing a world of interactive fun for children up to and including 11 years of age or up to 4ft 10 inches in height. Parental supervision...

More Info
Mickey Millers Family PlayBarn


Admission: £4.50 per person. Babies free. Opening Times: Wednesday and Thursday: call for availability. Friday: 10am to 7pm Saturday: 10am to 6pm Sunday: 10am to...

More Info
Millie Meerkats Playbarn


Millie Meerkat's Playbarn Bridgnorth is an educational childrens play area and childrens birthday party venue with a difference. Fun & Educational Animal Encounters with Meerkats, Snakes,...

More Info
Monkey Mania Ludlow


We are a new indoor play centre in Ludlow. Our indoor soft play centre offers a fun and exciting place where children can come, explore and enjoy the adventure of carefree play in a safe and clean...

More Info
Nesscliffe Hill Country Park


Waymarked circular routes provide easy off-road cycling and horse riding as well as walking. Some easy, reasonably level walking from Pine car park. Also long walks over mixed terrain. Stout footwear...

More Info
Oswestry Town Museum


The Oswestry Museum Project has come about through the work of the Heritage Open Days committee which after holding a successful event in 2010 (followed up in Sept 2011) looked towards the idea of an...

More Info
Park Hall Countryside Experience


Park Hall near Oswestry in Shropshire is one of the region's most exciting all weather family visitor attractions. With regular hands-on animal activities, two massive indoor playbarns, lots...

More Info
Piggs Playbarn


The Apley Farm Shop was developed in March 2011 from old farm buildings at Stockton on the Apley Estate, owned & managed by the Hamilton family. The sympathetic restoration was undertaken...

More Info
Play Pit Ltd


Play Pit Pirate Adventure provides fun and exercise in a safe and secure environment for children aged 0-12 years. Our large Pirate Ship play frame offers hours of entertainment with slides, ball...

More Info
Playpit Pirate Adventure


Admission: Unlimited play (school term time only) Under 1 year old free of charge Before 3pm weekdays £1.99 per child After 3pm £2.99 per child Saturdays, Sundays and School...

More Info
Quasar Shrewsbury


Admission:2015 Prices: From £3 per person per game depending on the size of your group, as groups only. Opening Times: Booking required as groups only for laser tag. It...

More Info
Rays Farm Country Matters


At Rays Farm you will see a variety of deer, friendly goats and farm animals. Watch the grace and splendour of many owls, and explore a streamside walk of myth and magic woodcarvings. Back at...

More Info
Rednal Karting


Admission: From £15 per person for a junior. Opening Times: Open daily on a session timetable. Phone booking necessary for arrive and drive plus others.

More Info
Royal Air Force Museum Cosford


Set in scenic Shropshire, the Royal Air Force Museum Cosford has one of the largest aviation collections in the UK, with 70 historic aircraft displayed in three wartime hangars and within the new...

More Info
Royal Stafford Ceramic Cafe


The Ceramic Café at Royal Stafford is a place where you can create your own unique and colourful piece of tableware or giftware. We provide a wide range of pieces to choose from including...

More Info
Scotty's Donkeys & Animal Park


Scottys Donkeys and Animal Park is a family run petting farm, offering a chance to stroke and feed the animals including donkeys, horses, pigs, rare breed sheep, goats, rabbits, rheas, chickens and...

More Info
Severn Centre


The Severn Centre opened in September 2004 and is a multi-purpose sports and community centre in Highley, the largest village in South Shropshire. It provides high-quality community, leisure,...

More Info
Severn Centre Outdoor Pool


The 25m heated open air swimming pool provides the holiday atmosphere. With picnic area, sweet kiosk and baby pools, there is something for everyone. Open May to September (weather permitting, please...

More Info
Shropshire Hills Discovery Centre


The perfect place to begin your exploration, or rediscovery, of the Shropshire Hills - an Area of Outstanding Natural Beauty. We will tell you some of the stories of this varied landscape, its...

More Info
Shropshire Hills Mountain Bike Centre


Welcome to The Shropshire Hills Mountain Bike And Outdoor Pursuit Centre Website Set in the picturesque Shropshire Hills, this is the only Mountain Bike Centre in the UK that has all the...

More Info
Shropshire Wildlife Trust


Shropshire Wildlife Trust To protect and enhance the wildlife and wild places of Shropshire and to promote understanding, enjoyment and involvement in the natural world. With strength of...

More Info
South Shropshire Leisure Centre


Facilities 25 metre pool with 65 metre Flume Ride Spa Spectator gallery Multi-purpose sports hall 384 Tiered Seating 49 station fitness suite Dance studio Also...

More Info
Springhill Farm Riding Stables


Although called riding stables, we are a comprehensive BHS approved equestrian centre and are situated just 7 miles from both Oswestry and Llangollen, on the Wales / England border, overlooking the...

More Info
Stokesay Castle


Stokesay Castle is the finest and best preserved 13th century fortified manor house in England. It offers visitors a unique glimpse into a distant age, when strength and elegance were combined. Set...

More Info
Supercamps


Activity day camps for children aged 4-14 combining Sports and Arts into a fun-fuelled programme keeping children active, alert, safe and happy during the Easter and Summer holidays!

More Info
Telford Ice Rink


Telford Ice Rink is "the coolest place in town" offering great family fun for all skating abilities. Learn to skate, celebrate your birthday or simply enjoy a day out with...

More Info
Telford Snowboard and Ski Centre


Telford Snowboard and Ski Centre is located adjacent to Madeley Court Sports Centre, on the outskirts of Madeley. It is the ideal facility from which to learn to ski or improve your...

More Info
Telford Steam Railway


Located in the West Midlands, 20 miles west of Wolverhampton, Telford Steam Railway is a preserved railway operated by a small and friendly team of volunteers on Sundays and Bank Holidays from...

More Info
Telford Superbowl


When it comes to bowling at Telford, we're the experts. At Tenpin you'll find plenty of lanes where you can show off your strike to your friends, family or colleagues. We offer children, teen and...

More Info
Teme Ludlow


Admission: Adult £3.90 Junior (Under 16 years) £2.30 Senior Citizens (Over 60 years) £3.70 Under 3 years Free Opening Times: Monday to Friday 7am...

More Info
Tenpin Telford


Tenpin Telford is your best choice for a great time, whether you're visiting us during the day or evening. The Beach Road Cafe is your one-stop-shop for a wide selection of great tasting food....

More Info
The Adventure Rope Course


We have a wealth of experience working with Students from Year 5 to Postgrad level on a range of topics including: Teamwork, Leadership, Effective Communication, Bushcraft and Campcraft,...

More Info
The Clay Centre


The clay centre offers children's pottery parties and holiday clay clubs. The Clay Centre is run by Alistair Gillies who has, over the last 25 years, taught pottery to all ages from 4 years to 80...

More Info
The House on Crutches Museum


The House on Crutches Museum is situated in a remarkable timber framed building dating back to Elizabethan times. It houses an extensive social history collection covering many aspects of community...

More Info
The Ludlow Mystery Treasure Trail


Ludlow and its castle are perched on a cliff above the picturesque River Teme in south Shropshire, one of the most unspoiled parts of rural England. The town breathes history at every turn, but it's...

More Info
The Quarry Swimming and Fitness Centre


We have the following facilties available: Quarry pool - 51 metre flume (available during recreational swimming sessions), 1,3 and 5 metre diving boards (available during recreational swimming...

More Info
The Sun Valley Canoeing Co


The Sun Valley Canoeing company has been running since 1988 and specialises in Canadian-style canoe trips.On every trip there is a guide, who will supply you with the buoyancy aids, give you tuition...

More Info
The Two Henrys


PLAY ZONE - Indoor Play Building OPENING TIMES Sunday - Thursday 10am - 9pm.Friday & Saturday 10am - 9pm. TOTS TIME Held during Term Time only.Monday -...

More Info
The Two Henrys Playzone


The Two Henrys is the perfect place for any occasion, whether you're celebrating a special day, meeting up with friends or wanting to enjoy a relaxing family meal, the team at the Two Henrys...

More Info
The Venue


he Venue at Park Hall is a delightful family leisure complex just a short drive from the centre of Oswestry. FUN FOR KIDS! Children can enjoy themselves on the Softplay whilst parents can catch...

More Info
Wacky Warehouse - Bridge Builder


The Bridge Builder opened in 1998 and has a modern and well kept interior. It has a large restaurant with bar and a popular Wacky Warehouse for the kids. We have an extensive menu catering for all...

More Info
Wacky Warehouse - Gingerbread Man


Offering great value meals, including our famous 2 meals for £10, in the large open surroundings of our restaurant, also offering a great range and choice for our little guests with our Award...

More Info
Weston Park


One visit is all it takes to fall head over heels in love with Weston Park. It is a more engaging experience than any other stately home or castle. It's a love affair that captures everyone....

More Info
Wheely Wonderful Cycling


Choose from a short break or longer holiday ... you can start any day you like. The price of your holiday Includes: all accommodation, brilliant routes, luggage transported, quality bikes &...

More Info
Wonderland - Telford


sit our woodland attraction for a special experience where Nursery Rhymes and Fairytales come to life with Fairytale Characters and their houses around every corner. Enjoy UNLIMITED FREE RIDES...

More Info
Woodseaves Miniature Railway


Welcome to our web site, we hope you will enjoy your visit. The Woodseaves Miniature Railway is a narrow gauge railway which runs around the Woodseaves Garden Plants nursery. Our History page...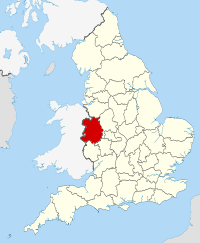 Welcome to the wonderful county of Shropshire. If you need child friendly ideas where to take the kids, kids days out, or fun things to do with the kids in Shropshire then we can help. We have family pubs with kids play areas, soft play areas, indoor play areas, outdoor play areas, playgrounds, aquariums, castles, stately homes, children's clubs such as Scouts, Cubs, Beavers, Brownies, Guides, youth clubs, activity centres, Air, Sea, Army Cadets, and all in Shropshire. We list children's entertainers in Shropshire if you are planning a birthday, cinema, theatre, petting zoo, animal farms, children's farms, leisure hire, museum and art gallery, nature areas such as parks, and countryside walks and beaches. We have kids activities related to outdoor pursuits and sports such as swimming, ice skating, ten pin bowling and football centres. We list theme parks and Adventure Parks in Shropshire. If you are looking for zoos with more exotic animals then we have them. Don't forget to look at the nearby counties of Cheshire, Wrexham, Powys, Herefordshire, Worcestershire, West Midlands, Staffordshire to see what they can offer you. We have days out with the kids in Shropshire in and near :- Ackleton, Acton Round, Albrighton, Bridgnorth, Dawley, Hadley, Lilleshall, Madeley, Newport, Oakengates, Oswestry, Shrewsbury, Stirchley, Telford, Wellington.
Shropshire is a county in the West Midlands of England. It borders Wales to the west.
Shropshire is one of England's most rural and sparsely populated counties. The population of the non-metropolitan/shire county of Shropshire is 289,100 - making it the least populated two-tier governed area in the United Kingdom. With the recent Local Government White Paper's support for new unitary authorities, Shropshire County Council is proposing the abolition of Shropshire's district councils, becoming a unitary authority. The borough of Telford and Wrekin, included in Shropshire for ceremonial and geographical purposes, has been a unitary authority since 1998.