More Info
Africa Alive


Get close to the animals and discover the sights, sounds and smells of the world's most vibrant and exciting continent! Plan your day around our fascinating daily animal feeding talks! Look,...

More Info
All Fired Up Ceramics Cafe


All Fired Up aims to provide customers with a relaxing and enjoyable experience, while they create a unique and highly attractive 'masterpiece'. This philosophy begins...

More Info
Alton Watersports Centre


Based in 400 acres of beautiful Suffolk countryside, Alton Water offers sailing, windsurfing and canoeing for members and day access for visitors. We have a highly acclaimed and long established RYA...

More Info
Anglia Indoor Kart Racing


Our Karts are easy to drive, with no gears or clutch pedal – simply brake or accelerate! Our fleet consists of kubz karts, cadet karts and adult karts. Kubz Karts (4-7yrs): Battery...

More Info
Baylham House Rare Breeds Farm - Ipswich


Baylham House Rare Breeds Farm is in the middle of the beautiful county of Suffolk in Eastern England and is a small livestock farm breeding farm animals that were once common but are now very rare. ...

More Info
Beacon Rally Karts


Beacon Rally Karts has been run by the Abbott family since it opened in 2002 - that's nearly 9 years of individual people turning up ready to race, thousands of parties, corporate days out, stag and...

More Info
Beccles and District Museum


The museum is manned entirely by unpaid volunteers . Stewards, working to a rota and co-ordinated by Brian Catling, keep the museum running during open hours. Trustees, with the Chairman Ken...

More Info
Bentwaters Cold War Museum


Admission: Adult £5 Child (14 and under) Free Concessions £4 Cash Only! Opening Times: Next opening dates start in April 2016. Few and far between, so worth watching out...

More Info
Birch Farm - Ipswich


Based in 60 Acres of beautiful Suffolk Countryside our nursery and holiday club allow children to explore the countryside in a safe supported way. Whilst our pool and activity play barn...

More Info
Blue Owl


Blue Owl is a ceramics painting studio and coffee shop. We have a wide range of ceramic items and paint colours to choose from, and are on hand to give you tips and advice to get you creating. ...

More Info
Burgh Castle


Burgh Castle is the site of one of several Roman forts constructed to hold cavalry as a defence against Saxon raids up the rivers of the east and south coasts of southern Britain (the Saxon Shore)....

More Info
Bury Bowl


Bury Bowl is a well established 12 lane ten pin bowling centre in Bury St Edmunds. We have been established 22 years and provide a relaxed atmosphere and a fun bowling experience. We have a fully...

More Info
Bury Lane Fun barn - Melbourn


Bury Lane Fun Barn is fantastic for kids up to aged 3-10 with a range of great facilities to explore, have fun on and even learn from.The main adventure play area is suitable for kids aged 0-13yrs...

More Info
Bury St Edmunds Abbey


Located in the heart of Bury St Edmunds, the abbey was once one of the richest and most powerful Benedictine monasteries in England. Its remains are extensive and include the complete 14th century...

More Info
Chantry Park


Play is an essential part of every child's life and is vital for their development. Through play, children learn about themselves and the world around them. The play facilities in Ipswich have...

More Info
Cheeky Chimps Funhouse 'CLOSED'


Safe, bright, fun, happy and exciting Suffolks Premier Play Center ... 4 Lane Slide Birthday Partys Sports Pitch Ball Pool Baby Room Fresh Meals Opening Times Monday-Friday 9.30am-5.30pm Saturday...

More Info
Christchurch Park


Christchurch Park was the first public park in Ipswich, opening in 1895. It extends over 33 hectares of picturesque grounds right in the heart of the town. Christchurch Park can be accessed...

More Info
Clare Castle Country Park


Situated to the south of the picturesque, historic town of Clare, just two minutes' walk from the town centre, Clare Castle Country Park is a beautiful quiet area to relax, play, get close to...

More Info
Coastal Voyager


The Coastal Voyager is the new experience from Sail Southwold, built to our design in New Zealand this 9 metre rigid inflatable with its deep V hull is...

More Info
Crown Pools


Crown Pools features three separate pools: Competition pool: 8 lane 25-metre pool; Water fitness classes; Swimming lessons; Regional or national swimming events; 600 spectator seating and...

More Info
CurveMotion - Bury St Edmunds


CurveMotion is a pioneering indoor interactive venue offering activities for all the family including roller skating, soft play, mega slides, dedicated party facilities and a high quality bistro. ...

More Info
Deben Swimming Pool


Our Swimming Pool is open for all ages and abilities 7 days a week with a varied pool programme offering a wide range of different sessions. The pool is 25 metres by 12.5 metres, starting from 1...

More Info
Dunwich Heath Coastal Centre and Beach


Tucked away on the Suffolk coast, Dunwich Heath offers you peace and quiet and a true sense of being at one with nature. A rare and precious habitat, the heath is home to special species such...

More Info
East Anglia Transport Museum


Here you can see a unique project; the creation of a museum of street transport designed to show the development of mechanical transport over the best part of a century. The essence of transport...

More Info
East Town Park Countryside Centre


Facilities include: children's play area circular easy access trail suitable for wheelchairs, pushchairs and people with reduced mobility disabled toilet picnic area reserved...

More Info
Easton Farm Park


Welcome to Easton Farm Park. This award-winning attraction is set in the beautiful surroundings of the Deben river valley, close to the towns of Framlingham and Wickham Market. The historic...

More Info
Ellough Park Raceway


We are open 7 days a week throughout the year (winter/weather restrictions may apply) Pre-booking is recommended due to private events especially on weekends so please contact before coming to the...

More Info
Felixstowe - North Beach


Beach Type Sand/shingle Facilities There are no longer toilets available due to closure by the local council There is a first aid post at the beach and there are cafes Restaurants Shops and...

More Info
Felixstowe - South Beach


Beach Type Sand/Shingle Facilities There are toilets and disabled toilets available There is a first aid post at the beach and there are cafes Restaurants Shops and kiosks nearby ...

More Info
Felixstowe Museum


Whether your interests include archaeology, local social and medical history, aircraft, STBs or paddle steamers, there will be something to catch your eye in one of our 14 fascinating exhibition...

More Info
Framlingham Castle


Framlingham Castle is a magnificent 12th century fortress with a long and colourful past which makes a fascinating family day out in Suffolk. The castle was once the refuge of Mary Tudor before...

More Info
Fun 2 Play - Thetford


Our play equipment is suitable for children up to the age of 12 and we even have separate baby and toddler areas. We are open from 10.00 am - 6.30 pm Monday - Sunday. Fun2play is open 7 days a...

More Info
Funtasia Felixstowe


Children's indoor adventure play area includes an undersea world inflatable, galleon treasure island trail, ball pools and an abundance of soft play toys.

More Info
Glass and Craft


Welcome to Glass & Craft. We are a family run craft workshop centre & local craft gift shop based at Kersey Mill near Hadleigh, Ipswich in Suffolk . Here at Glass & Craft we offer a wide...

More Info
GO APE Thetford - Suffolk


If you like the idea of an amazing high wire forest tree top course then Go Ape could be just your thing. We have Tarzan swings, rope bridges, ladders, tunnels and zip lines suspended up to 40...

More Info
Hatter Street Studio


Paint your own pottery studio for children and adults. Including children's parties, adult group bookings, hand & footprints on ceramics, commissions, signing plates, silver keepsakes handprint...

More Info
Haverhill Pool and Slides


Staff and customers cycled 603 miles from Lands End to John O' Groats without leaving the gym on Friday (November 13) to raise hundreds of pounds for BBC Children in Need. Admission: Adult...

More Info
Hollow Trees


hether you are visiting East Anglia for the first time or have lived here all your life you are welcome to Hollow Trees Farm. Hollow Trees is a 140 acre mixed farm in 'high' Suffolk. As farmers we...

More Info
Holywells Park


Holywells Park offers visitors: A water play facility (summertime only); A bowling green; A state of the art children's play area The play area was opened in 2007. It was named The...

More Info
Ickworth House


Unusual Georgian house and landscape park Extraordinary oval house built by the eccentric 4th Earl Important colections of paintings, silver and furniture Idyllic 'Capability' Brown park...

More Info
Ipswich Transport Museum


The Ipswich Transport Museum has the largest collection of transport items in Britain devoted to just one town. Everything was either made or used in and around Ipswich, the county town of Suffolk. A...

More Info
Jimmy's Farm - Wherstead


Welcome to Jimmy's Farm as seen on TV, home of the rare breed Essex Pig. We are a working farm and are open for visitors 7 days a week. There's loads to do at the farm for a great...

More Info
John Daye Paint Your Own Ceramics


When you visit our studio, the bulk of our items are the most popular. Both adults and kids tend to enjoy painting their own mugs, plates, vases, dishes, tiles and keepsakes. We usually have a...

More Info
Jumppin Jacks Funhouse


Welcome to Jumppin Jacks Funhouse, a fantastic three tier purpose built indoor adventure play centre and party venue for children aged 0-10 years of age in the thriving town of...

More Info
Kentwell Hall


Kentwell Hall is a stately home in Long Melford, Suffolk, England. It includes the hall, outbuildings, and a rare breeds farm and gardens.

More Info
KG Adventure


Now in our 25th year KG Adventure offers residential activity camps and day camps across the UK for children and teenagers to try out new sports and adventure activities . ...

More Info
Kids Play Bury St Edmunds


Come rain or shine, our venues are bursting with fun. From climbing walls to giant drop slides, find out how much we've packed into your nearest Kids Play below Fire their imagination with our...

More Info
Kidzone Haverhill


Indoor play centre. Kidzone Haverhill Haverhill Leisure Centre Ehringshausen Way Haverhill Suffolk CB9 0ER Telephone: 01440 702548

More Info
Kingfisher Leisure Centre


Kingfisher Leisure Centre located in Sudbury town centre has so much to offer, where do we start! We opened back in 1987 and the centre still looks fresh and welcoming today, we offer something for...

More Info
Kingpin Bowling Centre


10 Pin bowling for the whole family. Opening Hours Monday-Thursday: 10am-11pm Friday & Saturday: 10am-11.30pm Sunday: 10am-10.30pm

More Info
Knettishall Heath Country Park


The Country park is a Site of Special Scientific Interest with its unspoilt heath, grassland and intricate mosaic of acid and chalky soils. On the heath and meadows, you may see the herd of...

More Info
LANDGUARD FORT


Landguard Fort defends the approach to Harwich Harbour, a safe haven for shipping. It was the site of the last opposed seaborne invasion of England, by the Dutch in 1667, who were repulsed by the...

More Info
Laser Quest Sudbury


Laser Quest is the world's best known and most exciting brand of Laser Tag game. Laser Quest was formed in 1988 after many months of research by the directors into the space games market....

More Info
LEISTON ABBEY


The mainly 14th-century remains of an abbey of Premonstratensian canons. Among Suffolk's most impressive monastic ruins, with some spectacular architectural features. Managed by Pro Corda...

More Info
Lindsey St James's Chapel


A pretty thatched 13th-century chapel with lancet windows, likely to have been built for use by residents of the nearby Castle of Lindsey. Read more about the history of the chapel. Before You Go...

More Info
Little Kingfishers Play Centre - Sudbury


Fantastic four tiered indoor soft play frame giving hours of fun for little ones. Ride the wavey and spiral slides, climb the net bridges and swing on the ropes while parents can enjoy a cuppa in the...

More Info
Lowestoft- North of Claremont Pier Beach


Beach Type Sand Facilities Cafe / restaurants Shops Lost child centre First aid post Slip-way Visitor centre Toilets (including disabled facilities) and a camp site are all available as well...

More Info
Manning's Amusement Park


Originally opened in 1933 by Sir Billy Butlin, and run by the Manning family since 1946, the amusement park has been entertaining families, holiday-makers and day-trippers alike for...

More Info
Mid-Suffolk Light Railway


At Brockford not only will you find a full size collection of locomotives and rolling stock but also the museum exhibition hall which is home to a collection of smaller artefacts, documents and...

More Info
MOO Play Farm


Our Play Barn has Softplay for toddlers and the BIG MOO playframe with SUPER SLIDES for children up to 12 years old. We also offer a PARTY ROOM for Discos and Karaoke. With underfloor heating...

More Info
Moyse's Hall Museum


The museum has themed displays offering opportunities for study and exploration based on: Local history - Suffolk Regiment, Red Barn Murder Social history - Crime and punishment, coinage,...

More Info
Mr Gs Bowling Centre


Welcome to Mr G's Bowling Centre, an 8 lane complex with stylish 150 seating capacity bar & restaurant in the centre of Brandon. If you're looking for a great night out, we want to give...

More Info
Museum of East Anglian Life


- Discover the history and natural world of East Anglia on our beautiful 75 acre site - Explore nearly 3km of woodland and riverside nature trails. - Learn about fascinating East...

More Info
Namco Funscape Ipswich


something for all the family, from little ones to big kids at heart. Follow us for all the fun. Admission: Adults £5.50 Kids £4.50 First game prices, multi game discounts...

More Info
Orford Castle


Discover one of England's most complete and unusual keeps at this fascinating visitor attraction in Suffolk. The unique polygonal tower keep of Orford Castle, stands beside the pretty...

More Info
Pets Corner - Lowestoft


Pets Corner is a mini zoo located within Lowestoft's Nicholas Everitt Park at Oulton Broad. The zoo is home to a variety of farmyard animals such as pigs, rabbits,goats, ponies, ducks and...

More Info
Planet Laser


Sports groups, social clubs, stag and hen dos, from the Scouts to the WI, we have a laser package for you. Options include bowling, food and drinks. Exclusive use available after hours Admission: ...

More Info
Play2Day


Play2Day is an indoor activity centre comprising an Adventure Play Centre and a Lazer-Tag Arena. The Adventure Play Centre is suitable for children up to and including 11 years and it's...

More Info
Playworld - Stowmarket


Large Under 10s Play Structure Special Play Area for Under 5s Party Packages Available Play and Swim Option! WITH Summer Playworld May-Aug Large Car? and Free Parking Playworld, the centre's ...

More Info
Pleasurewood Hills Theme Park


A day out at Pleasurewood Hills is not only about the thrills. We also have a variety of professionally managed shows throughout the day for the whole family to enjoy. SEA LION SHOW Everyone loves...

More Info
Richardsons Family Entertainment Centre


We have 14 lanes all equipped with automatic bumpers for children or those who are new to bowling. Each lane has its own computer system to do the scoring for you. You are given special shoes for...

More Info
RSPB Minsmere


Minsmere offers families and keen birdwatchers a great day out. Nature trails take you through a variety of habitats to excellent birdwatching hides. In spring, you can watch avocets and marsh...

More Info
Saxtead Green Post Mill


Saxtead Green Post Mill is a corn mill, whose whole body revolves on its base and is one of many built in Suffolk from the late 13th century. Though milling ceased in 1947, it is still in...

More Info
Scribbles Ceramics


?Studio Scribbles is a paint your own pottery painting studio for hand painted ceramics and really unique personalised gifts in Newmarket, Suffolk. Paint pottery, celebrate a birthday party, capture...

More Info
Somerleyton


Somerleyton offers an unforgettable day out with plenty of activities in and around the Estate and Fritton Lake. For adults there are picnic areas, croquet, football, rounders, nine-hole golf...

More Info
Southwold - The Pier Beach


Beach Type Sand/Shingle Facilities Toilets Shops and cafes Pier Disabled access Lost child centre and first aid (with lifeguards) Activities Amusements or fishing on the pier Bathing or...

More Info
Southwold Maize Maze


Welcome to Southwold Maize Maze - a giant puzzle of pathways within 8 acres of maize - which grows as tall as the tallest person you know & probably even taller! Enjoy a well-earned rest...

More Info
Stonham Barns Crazy Golf


Come and enjoy a fantastic day out or a short break at our brilliant Stonham Barns Leisure & Retail Village... featuring an array of exciting facilities to keep everyone entertained and a range...

More Info
Strikes


Whether you're a first-timer, an established league player or a seasoned pro, ten pin bowling at Strikes is always an action packed and fun day out. And with the latest equipment to...

More Info
Suffolk Owl Sanctuary


The Suffolk Owl Sanctuary at Stonham Barns is the centre for many conservation & rehabilitation activities benefitting owls and other birds of prey. These include running the Raptor Hospital for...

More Info
Sutton Hoo


This hauntingly beautiful 91-hectare (255-acre) estate, with far-reaching views over the River Deben, is home to one of the greatest archaeological discoveries of all time. Walk around the...

More Info
The Aldeburgh Treasure Trail


If one picture on a postcard could sum up an idyllic English Seaside destination it would have to be Southwold Pier. Decked out across the sea in the picturesque coastal town of Southwold, this...

More Info
The Giggles Factory


Giggle Factory Indoor play centre where there is attractions and indoor adventures with slides and a toddlers area.

More Info
The Golf


INDOOR PLAY AREA OPENING TIMES Daily 12noon - 9pm. CHARGES FREE of charge but adult supervision in required. There is also an indoor play area for our younger...

More Info
The National Horseracing Museum


The story of the people and horses involved in racing from its Royal origins to Lester Piggott, Frankie Dettori and other modern heroes. Highlights include: the head of Persimmon,...

More Info
The Science Project Discover Centre


Jam packed with fun, there's something for the whole family at Snakes and Ladders. Added to the huge three-tiered climbing frame, there's slides, ball ponds, tunnels and rope climbs. Plus...

More Info
The Southwold Mystery Treasure Trail


Are you looking for something to do with family and friends or a fun day out with the kids in Southwold? Then why not try the Southwold Treasure Trail. The Southwold Treasure Trail is a fun and...

More Info
The Swallow


FUN FACTORY (Indoor Play Building) OPENING TIMES Sunday - Thursday 12noon - 7pm. Friday & Saturday 12noon - 9pm. PARTY PACKAGES Please ring for...

More Info
Tostock Aminal Parks


Welcome to Tostock Animal Parks, a great place for the whole family to enjoy! Come and meet all of the wonderful characters down here at the farm. We have a plethora of animals here at Tostock Animal...

More Info
VALLEY FARM CHILDRENS ACTIVITY CENTRE


For a really fun, action packed holiday experience, stay at Valley Farm summer camps.Have a go at Side saddle riding, Western Riding, Horseball, Polocrosse, Vaulting, Carriage Driving, Mounted Games,...

More Info
Valley Farm Equestrian Leisure


Valley Farm is a leisure riding centre set in the heart of beautiful Suffolk countryside, incorporating Great Britain's only Camargue Horse Stud and Visitor Centre. There is a campsite...

More Info
West Stow Anglo-Saxon Village


What was it like in early Anglo-Saxon times? Perhaps we will never really know. At West Stow you can walk in the footsteps of our ancestors, explore their homes, see the evidence for yourself -...

More Info
Wild Raspberry Ceramic Cafe


Wild Raspberry Textiles & Ceramics Cafe offers a warm welcome in an ambient setting for the whole family to enjoy. We offer you a unique opportunity to take some time out to unwind and relax...

More Info
Wild Tracks


Don't wait! Come to WildTracks and have.... a karting grand prix - a quad safari - an off road driving lesson - a barbeque - be Robin Hood - fire a crossbow - rescue a VIP - learn a new...

More Info
Woodland Adventures


Your mission is to send your team into enemy territory and, whilst under heavy fire, retrieve both of the fuel pods and return them to your safe zone. The enemy have a heavily defended base...

More Info
Xplore - Stowmarket


Xplore is a dynamic, motivated and growing company run by people with valuable industry knowledge and expertise. Our mission is to be recognised as a leading, international education provider of...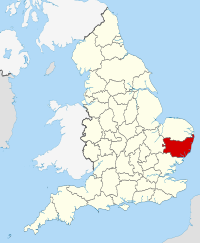 A full list of children's attractions and tourist information for days out in and around Suffolk. Welcome to the awesome county of Suffolk in the EAst of England with a great coastline for funtime on the beaches and swimming in the sea. If you need child friendly ideas or where to take the kids, kids days out for fun things to do with the kids in and near Suffolk then we can help. We have
family pubs
with kids play areas, soft play areas,
indoor play areas
,
outdoor play areas
and playgrounds,
aquariums
,
castles
, stately homes, children's clubs such as Scouts, Cubs, Beavers, Brownies, Guides, youth clubs, activity centres, Air, Sea, Army Cadets. We list children's entertainers in Suffolk if you are planning a birthday, cinema, theatre, petting zoo, animal farms,
children's farms
, leisure hire, museum and art gallery, nature areas such as parks, and countryside walks and beaches. We have kids activities related to outdoor pursuits and sports such as swimming, ice skating, ten pin bowling and football centres.
We list theme parks and Adventure Parks, advernture farms in and near Suffolk. If you are looking for
zoos
with more exotic
animals
then we have them also, all in all we can find you a free day out for the kids to get them off that sofa and out and about enjoying themslves. We now list seaside towns in and near Suffolk, so grab your bucket and spade and head for the Suffolk seaside with the kids. We have days out with the kids in Suffolk in and near :- Acton, Aldham, Alpheton, Beccles, Bungay, Bury St. Edmunds, Felixstowe, Haverhill, Ipswich, Lowestoft, Mildenhall, Newmarket, Stowmarket, Sudbury, Woodbridge.

Suffolk
is a large historic and modern non-metropolitan county in East Anglia, England. It has borders with Norfolk to the north, Cambridgeshire to the west and Essex to the south. The North Sea lies to the east. The county town is Ipswich, and other important towns include Lowestoft and Bury St Edmunds. Felixstowe is one of the largest container ports in Europe. The county is low-lying with few hills, and is largely wetland habitat and arable land with the wetlands of The Broads in the North, and the Suffolk Coast and Heaths is an Area of Outstanding Natural Beauty.