Days Out Renfrewshire

More Info
Abbot's Inch - Renfrew


Children can enjoy playing in the indoor play area and for older children the outdoor play area. Opening times Mon - Sat 12pm - 11pm Sun...

More Info
Barshaw Park


In the early years of the 20th century, Paisley Burgh Council was looking for a site for a park which would be suitable for use by the public for recreational purposes. Extensive grounds at Barshaw,...

More Info
Climbzone Xscape - Glasgow


Xscape Braehead houses one of the largest freestanding climbing walls in the UK! With over sixty roped 10 metre high climbs of varying difficulty, Climbzone is the ideal place to take your first...

More Info
Elderslie Swimming Pool


Elderslie Leisure Centre A small 25 metre pool which offers a range of leisure services with a great community atmosphere. Ideal for all age groups. As well as the pool, the centre also has its...

More Info
Erskine Community Sports Centre


Erskine Community Sports Centre This excellent modern community sports centre offers a multi sports surface 4 court main hall, dance studio and meeting room as well as a magnificent well appointed...

More Info
Erskine Swimming Pool


Erskine Swimming Pool A 25m community pool nick named the 'Friendly Pool' by the local population. Erskine pool has been designed with a deep water area in the middle and shallow water...

More Info
FUZZY ED'S @ Bobbin Mill - Paisley


FUZZY ED'S FUN HOUSE Come and meet the Fuzzoids (Indoor Play Building - for children up to 4ft tall) OPENING TIMES Sunday - Thursday 11am - 7pm. Friday & Saturday 11am - 8pm....

More Info
Gleniffer Braes Country Park


The country park lies to the south of the town of Paisley on the Gleniffer and Brownside Braes. It is approximately 480 acres in area, three miles long and one mile wide. It is an upland park, mainly...

More Info
Johnstone Swimming Pool


Johnstone Swimming Pool A traditional 25 metre pool, the deepest pool in Renfrewshire with a depth of 3 meters. Johnstone Swimming Pool offers a separate learner's pool as well as the main...

More Info
Lagoon Leisure Centre


Lagoon Leisure Centre The Lagoon Leisure Centre is the Flagship Centre of Renfrewshire Leisure, and offers activities to suit everyone! At its heart is a free form Leisure Pool with an area for...

More Info
Lamont City Farm


Lamont City Farm is a vibrant community project located in Erskine, Renfrewshire. Our farmyard opens 7 days a week, 10.30am to 4.30pm summer, and 11.00am to 3.30pm winter. At Lamont Farm, you can...

More Info
Linwood Sports Centre


Linwood Sports Centre Linwood Sports Centre is one of the most diverse sports centres within Renfrewshire Leisure with an activity list ranging from badminton and football to athletics and...

More Info
McMaster Sports Centre


McMaster Sports Centre A small community indoor sports hall with grassed football park, the McMaster Centre offers a venue for sports services and activities to meet the need of the local...

More Info
Renfrew Leisure Centre


Renfrew Leisure Centre This excellent new sports facility opened its doors to the public in June 2004 and has become hugely popular with the people of Renfrew thanks to its range of programmes...

More Info
Renfrew Victory Baths


Renfrew Victory Baths Renfrew Victory Baths is an Edwardian 25 yard pool with a great sense of history and tradition. Just being in the pool can experience this history. 'Dip back in...

More Info
Sma Shott Cottages


The Sma' Shot Cottage complex is unique in Scotland, providing visitors with the opportunity to see two distinct periods in Paisley's weaving history. From Shuttle Street you will enter the...

More Info
The Big Adventure - Paisley


With five levels of slides, climbs, tubes and spinners, THE BIG ADVENTURE is the ultimate fun experience and will test your skills to the limit.

More Info
The Observatory


Gifted to the people of Paisley by Thomas Coats and designed by Glasgow Architect John Honeyman, Coats Observatory opened in 1883 and has been welcoming everyone with an interest in astronomy ever...

More Info
Xscape Braehead


If you're looking for action and excitement then you've come to the right place. Get yourself ready to play, eat and shop at Scotland's Ultimate Entertainment Destination. Experience the...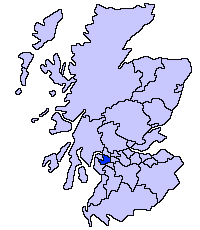 Welcome to the beautiful Scottish county of Renfrewshire. If you need child friendly ideas where to take the kids, kids days out, or fun things to do with the kids in Renfrewshire then we can help. We have family pubs with kids play areas, soft play areas, indoor play areas, outdoor play areas, playgrounds, aquariums, castles, stately homes, children's clubs such as Scouts, Cubs, Beavers, Brownies, Guides, youth clubs, activity centres, Air, Sea, Army Cadets. We list children's entertainers in Renfrewshire if you are planning a birthday, cinema, theatre, petting zoo, animal farms, children's farms, leisure hire, museum and art gallery, nature areas such as parks, and countryside walks and beaches. We have kids activities related to outdoor pursuits and sports such as swimming, ice skating, ten pin bowling and football centres. We list theme parks and Adventure Parks in Renfrewshire. If you are looking for zoos with more exotic animals then we have them. Don't forget to look at the nearby counties of Scottish Borders, Dunfries and Galloway, Lothian, Central, Tayside, Highlands
,
to see what they can offer you. We have days out with the kids in Renfrewshire in and near :- Airdrie, Bearsden, Clydebank, Coatbridge, Cumbernauld, Dalmellington, Glasgow, Greenock, Irvine, Kilmarnock, Kirk of Shotts, Motherwell, Paisley, Wishaw.

Renfrewshire
is one of 32 unitary authority regions in Scotland. It borders the south-west of Glasgow and contains many of Glasgow's commuter towns and villages. Renfrewshire borders North Ayrshire, East Renfrewshire, Inverclyde and West Dunbartonshire. It is named after the historic Renfrewshire county, although this covered a larger area — including both Inverclyde and East Renfrewshire. Although geographically one of Scotland's smallest unitary authorities (outside the cities), it is one of the country's most populous areas, being the fifth largest unitary authority and the ninth largest including the city authorities. The 1975-1996 district of Renfrew covered a slightly larger area, and included the towns of Barrhead, Neilston and Uplawmoor, which, following the partition of Strathclyde region in 1996, were transferred into the new East Renfrewshire authority.
Strathclyde
is an area in Scotland made up of the following counties :-
Argyll and Bute
,
East Ayrshire
,
East Dunbartonshire
,
East Renfrewshire
,
Glasgow
,
Inverclyde
,
North Ayrshire
,
North Lanarkshire
,
Renfrewshire
,
South Ayrshire
,
South Lanarkshire
,
West Dunbartonshire
.